The Best American Short Stories 2023
de
citită de
Katharine Chin, Korey Jackson, Laura Copland, Micky Shiloah, Elena Rey, Mirai, Dylan Moore, Nikki Massoud, Will Tulin, Elyse Dinh, Em Grosland, Johnny Rey Diaz, Jeena Yi, Pascale Armand, Thabang Makhubelak

Adăugă la wishlist
Ascultă gratuit

Dacă ți-a plăcut încearcă și
Despre
The Best American Short Stories 2023
carte
"Without stories, we cannot live well," shares guest editor Min Jin Lee, describing how storytelling affects and nurtures readers. The Best American Short Stories 2023 features twenty pieces of short fiction that reflect a world full of fractured relationships, but also wondrous hope. A lifelong friendship may become a casualty of the Russia-Ukraine war. Rejected by his lover, a man seeks to reconcile with his family. Twitter users miraculously muster enough empathy to help a lost cat find a forever home. Enlightening, poignant, and undeniably human, the stories in this anthology bravely confront societal darkness and offer, in Lee's words, "our emotional truths, restoring our sanity and providing comfort for the days ahead."

The Best American Short Stories 2023 includes Cherline Bazile • Maya Binyam • Tom Bissell • Taryn Bowe • Da-Lin • Benjamin Ehrlich• Sara Freeman • Lauren Groff • Nathan Harris • Jared Jackson • Sana Krasikov • Danica Li • Ling Ma • Manuel Muñoz • Joanna Pearson • Souvankham Thammavongsa • Kosiso Ugwueze • Corinna Vallianatos • Azareen Van Der Vliet Oloomi • Esther Yi
În acest moment nu există recenzii pentru această carte
Heidi Pitlor
HEIDI PITLOR is a former senior editor at Houghton Mifflin Harcourt and has been the series editor forThe Best American Short Storiessince 2007. She is the author of the novels The Birthdays and The Daylight Marriage.
Katharine Chin
Korey Jackson
Laura Copland
Micky Shiloah
Elena Rey
Mirai
Dylan Moore
Nikki Massoud
Min Jin Lee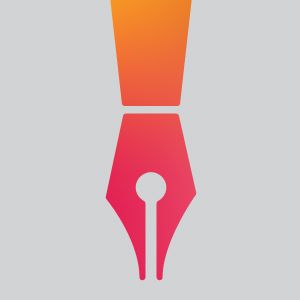 MIN JIN LEE is the author of the novels Free Food for Millionaires and Pachinko, a finalist for the National Book Award and runner-up for the Dayton Literary Peace Prize. Lee is the recipient of the 2022 Manhae Grand Prize for Literature from South Korea and of fellowships in fiction from the Guggenheim Foundation, the Radcliffe Institute of Advanced Study at Harvard University, and the New York Foundation for the Arts. She is a writer-in-residence at Amherst College and serves as a trustee of PEN America and a director of the Authors Guild. She is at work on her third novel, American Hagwon, and a nonfiction work, Name Recognition.
Will Tulin
Elyse Dinh
Em Grosland
Johnny Rey Diaz
Jeena Yi
Pascale Armand
Thabang Makhubelak
Încerci gratuit
în primele 7 zile. Întrerupi oricând.
Acces nelimitat
La mii de audiobooks & eBooks din catalogul Unlimited.
Asculți offline
Poți accesa cărțile și fără conexiune la internet.
Ajustezi viteza
Ascultă audiobooks în ritmul tău.
Naratori celebri
Testezi și alegi vocile care îți plac.
Ai cărțile cu tine
Direct de pe mobil, oriunde ești.