And When She Was Good
de
citită de
Linda Emond
editura Harper Collins
9h 46m

Adăugă la wishlist
Ascultă gratuit

Dacă ți-a plăcut încearcă și
Despre
And When She Was Good
carte
"Laura Lippman's stories aren't just mysteries; they are deeply moving explorations of the human heart. She is quite simply one of the best crime novelists writing today."
—Tess Gerritsen, author of The Mephisto Club

Already praised as "a writing powerhouse" (USA Today) and "among the select group of novelists who have invigorated the crime fiction arena with smart, innovative, and exciting work" (George Pelecanos), New York Times bestseller Laura Lippman is constantly sending reviewers back to their thesauruses in search of new and greater accolades. Her brilliant stand-alone novel, And When She Was Good, only reinforces the fact that she stands tall among today's bestselling elite—including Kate Atkinson, Tana French, Jodi Picoult, and Harlan Coben (who raves, "I love her books!") Based on her acclaimed, multi-award-nominated short story Scratch a Woman, And When She Was Good is the powerfully gripping, intensely emotional story of a suburban madam, a convicted murderer whose sentence is about to be overturned, and the child they will both do anything to keep. Lippman has already won virtually every prize the mystery genre has to offer—the Edgar®, Anthony, Agatha, and Nero Wolfe Awards, to name but a few. They'll now have to invent a few new awards just to keep up with her.
În acest moment nu există recenzii pentru această carte
Laura Lippman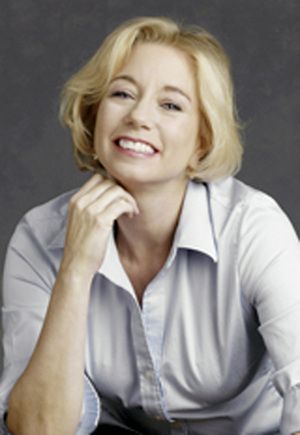 Laura Lippman was a reporter for twenty years, including twelve years at the Baltimore Sun. Her novels have won almost every prize given for crime fiction in the United States, including the Edgar, Anthony, Nero Wolfe and Agatha awards. She lives in Baltimore with her husband, the writer David Simon who created hit TV series The Wire and Homicide: Life on the Street.
Linda Emond
Linda Emond's credits include The Sopranos, all four Law & Orders, and American Experience: John & Abigail Adams. On Broadway: 1776 and Life x 3 (Tony® nomination, Outer Critics Circle Award). Off-Broadway appearances include Tony Kushner's Homebody/Kabul (Lucille Lortel Award, Obie Award).
Încerci gratuit
în primele 7 zile. Întrerupi oricând.
Acces nelimitat
La mii de audiobooks & eBooks din catalogul Unlimited.
Asculți offline
Poți accesa cărțile și fără conexiune la internet.
Ajustezi viteza
Ascultă audiobooks în ritmul tău.
Naratori celebri
Testezi și alegi vocile care îți plac.
Ai cărțile cu tine
Direct de pe mobil, oriunde ești.