Another Thing to Fall
de
citită de
Linda Emond
editura Harper Collins
9h 3m

Adăugă la wishlist
Ascultă gratuit

Dacă ți-a plăcut încearcă și
Despre
Another Thing to Fall
carte
New York Times Bestseller

Award-winning and New York Times bestselling author Laura Lippman's Tess Monaghan—first introduced in the classic Baltimore Blues—must protect an up-and-coming Hollywood actress, but when murder strikes on a TV set, the unflappable PI discovers everyone's got a secret.

"[A] welcome addition to Tess Monaghan's adventures and an insightful look at the desperation that drives those grasping for a shot at fame and those who will do anything to keep it."—San Francisco Chronicle



When private investigator Tess Monaghan literally runs into the crew of the fledgling TV series Mann of Steel while sculling, she expects sharp words and evil looks, not an assignment. But the company has been plagued by a series of disturbing incidents since its arrival on location in Baltimore: bad press, union threats, and small, costly on-set "accidents" that have wreaked havoc with its shooting schedule. As a result, Mann's creator, Flip Tumulty, the son of a Hollywood legend, is worried for the safety of his young female lead, Selene Waites, and asks Tess to serve as her bodyguard. Tumulty's concern may be well founded. Recently, a Baltimore man was discovered dead in his home, surrounded by photos of the beautiful—if difficult—aspiring star.

In the past, Tess has had enough trouble guarding her own body. Keeping a spoiled movie princess under wraps may be more than she can handle since Selene is not as naive as everyone seems to think, and instead is quite devious. Once Tess gets a taste of this world of make-believe—with their vanities, their self-serving agendas, and their remarkably skewed visions of reality—she's just about ready to throw in the towel.

But she's pulled back in when a grisly on-set murder occurs, threatening to topple the wall of secrets surrounding Mann of Steel as lives, dreams, and careers are scattered among the ruins.
În acest moment nu există recenzii pentru această carte
Laura Lippman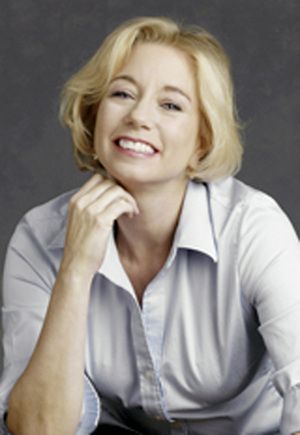 Laura Lippman was a reporter for twenty years, including twelve years at the Baltimore Sun. Her novels have won almost every prize given for crime fiction in the United States, including the Edgar, Anthony, Nero Wolfe and Agatha awards. She lives in Baltimore with her husband, the writer David Simon who created hit TV series The Wire and Homicide: Life on the Street.
Linda Emond
Linda Emond's credits include The Sopranos, all four Law & Orders, and American Experience: John & Abigail Adams. On Broadway: 1776 and Life x 3 (Tony® nomination, Outer Critics Circle Award). Off-Broadway appearances include Tony Kushner's Homebody/Kabul (Lucille Lortel Award, Obie Award).
Încerci gratuit
în primele 7 zile. Întrerupi oricând.
Acces nelimitat
La mii de audiobooks & eBooks din catalogul Unlimited.
Asculți offline
Poți accesa cărțile și fără conexiune la internet.
Ajustezi viteza
Ascultă audiobooks în ritmul tău.
Naratori celebri
Testezi și alegi vocile care îți plac.
Ai cărțile cu tine
Direct de pe mobil, oriunde ești.