By the Pricking of My Thumbs
de
citită de
Hugh Fraser
editura Harper Collins
6h 59m

Adăugă la wishlist
Ascultă gratuit

Dacă ți-a plăcut încearcă și
Despre
By the Pricking of My Thumbs
carte
Tommy and Tuppence Beresford, Agatha Christie's delightful sleuthing duo, investigate the strange and troubling doings behind the scenes at a gothic British nursing home in By the Pricking of My Thumbs

When Tommy and Tuppence visit an elderly aunt in her gothic nursing home, they think nothing of her mistrust of the doctors; after all, Ada is a very difficult old lady.

But when Mrs. Lockett mentions a poisoned mushroom stew and Mrs. Lancaster talks about "something behind the fireplace," Tommy and Tuppence find themselves caught up in a spine-chilling adventure that could spell death for either of them.
În acest moment nu există recenzii pentru această carte
Agatha Christie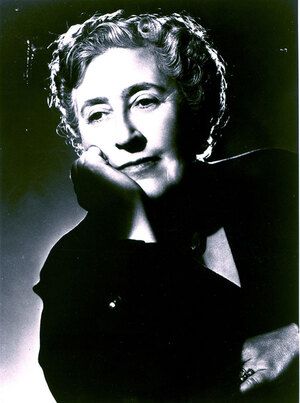 Agatha Christie is known throughout the world as the Queen of Crime. Her books have sold over a billion copies in English with another billion in over 70 foreign languages. She is the most widely published author of all time and in any language, outsold only by the Bible and Shakespeare. She is the author of 80 crime novels and short story collections, 20 plays, and six novels written under the name of Mary Westmacott.
Hugh Fraser
Încerci gratuit
în primele 7 zile. Întrerupi oricând.
Acces nelimitat
La mii de audiobooks & eBooks din catalogul Unlimited.
Asculți offline
Poți accesa cărțile și fără conexiune la internet.
Ajustezi viteza
Ascultă audiobooks în ritmul tău.
Naratori celebri
Testezi și alegi vocile care îți plac.
Ai cărțile cu tine
Direct de pe mobil, oriunde ești.