Children are from Heaven
de
citită de
John (Reader) Gray
editura Harper Collins
10h 38m

Adăugă la wishlist
Ascultă gratuit

Dacă ți-a plăcut încearcă și
Despre
Children are from Heaven
carte
In his travels, lectures, and seminars, the book John Gray has been most often asked to write is a parenting book. After years of serious thought, workshops, and practical applications, John Gray has created a brilliantly original and effective system that he calls positive parenting, for children of all ages, from birth though the teenage years. Completing the notion that Men Are from Mars, Women Are from Venus, he adds. . .and Children Are from Heaven.

John Gray has discovered that children today do not need to be motivated by fear of punishment. Instead, they can easily be motivated by reward and the natural, healthy desire to please their parents.

Children Are from Heaven covers the different skills of positive parenting to help improve communication, increase cooperation, and motivate your children. Central to this new approach to parenting are the five positive messages your children need to learn again and again: It's okay to be different It's okay to make mistakes It's okay to express negative emotions It's okay to want more It's okay to say no, but remember mom and dad are the bosses

When these messages are put into practice—and John Gray shows you how—your children will develop the necessary skills for successful living: forgiveness of others and themselves, sharing, delayed gratification, self-esteem, patience, persistence respect for others and themselves, cooperation compassion, confidence, and the ability to be happy. With this new approach, you will be allowing your children to develop fully during each stage of their growth.

John Gray's reassuring message is that children are from heaven and they already have within themselves what they need to grow. Your job as a parent is to support that process. By applying the five messages and different skills of positive parenting, your children will receive what they need to become more cooperative, confident, and compassionate.
În acest moment nu există recenzii pentru această carte
John Gray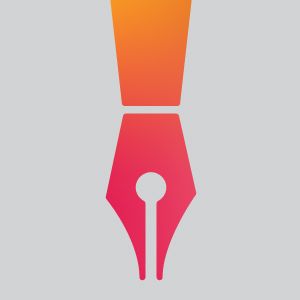 John Gray, Ph.D., is one of the world's leading relationship experts, and an authority on improving communication styles for couples, companies, and communities. His many books have sold more than fifty million copies in fifty different languages worldwide. John lives with his wife and children in northern California.
John (Reader) Gray
John Gray, Ph.D., an internationally recognized expert in the fields of communication and relationships, and the author of twelve bestsellers, has been conducting personal-growth seminars for thirty years. He is a Certified Family Therapist (National Academy for Certified Family Therapists), a consulting editor of the Family Journal, a member of the Distinguished Advisory Board of the international Association of Marriage and Family Counselors, and a member of the American Counseling Association. John lives with his wife and three children in Northern California.
Încerci gratuit
în primele 7 zile. Întrerupi oricând.
Acces nelimitat
La mii de audiobooks & eBooks din catalogul Unlimited.
Asculți offline
Poți accesa cărțile și fără conexiune la internet.
Ajustezi viteza
Ascultă audiobooks în ritmul tău.
Naratori celebri
Testezi și alegi vocile care îți plac.
Ai cărțile cu tine
Direct de pe mobil, oriunde ești.