Fall of the School for Good and Evil
de
citită de
Kit Young
editura HarperCollins
9h 29m

Adăugă la wishlist
Ascultă gratuit

Dacă ți-a plăcut încearcă și
Despre
Fall of the School for Good and Evil
carte
THE SCHOOL FOR GOOD AND EVIL is the #1 movie now streaming on Netflix???starring Academy Award winner Charlize Theron, Kerry Washington, Laurence Fishburne, Michelle Yeoh,Sofia Wylie, Sophie Anne Caruso, Jamie Flatters, Earl Cave, Kit Young,and many others!

What rises . . . must fall.

Two brothers

One Good.

One Evil.

In exchange for power and immortality,

they watch over the Endless Woods

and rule the School for Good and Evil.

Yet all School Masters must face a test.

Theirs is loyalty.

But what happens when loyalty is corrupted? When the bonds of blood are broken?

Who will survive? Who will die? And what will become of the school and its students?

The journey that started a hundred years ago throttles towards its end. This final chapter in the duology that began with the RISE OF THE SCHOOL FOR GOOD AND EVIL brings the tale of the twin School Masters to the brink of war and a shocking conclusion that will change the course of the school forever.
În acest moment nu există recenzii pentru această carte
Soman Chainani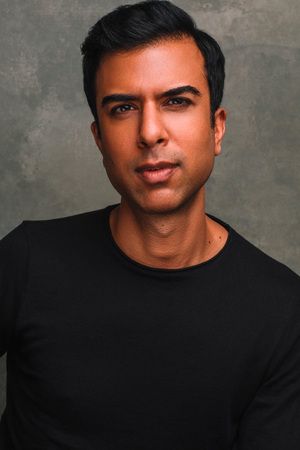 Soman Chainani studied at Harvard, practically creating his own fairytale major. He is also an acclaimed screenwriter, whose films have played at more than 150 film festivals, winning more than 30 jury and audience prizes. When he's not telling stories or teaching, Soman is a die-hard tennis player. You can visit Soman online at www.somanchainani.net.
Kit Young
Încerci gratuit
în primele 7 zile. Întrerupi oricând.
Acces nelimitat
La mii de audiobooks & eBooks din catalogul Unlimited.
Asculți offline
Poți accesa cărțile și fără conexiune la internet.
Ajustezi viteza
Ascultă audiobooks în ritmul tău.
Naratori celebri
Testezi și alegi vocile care îți plac.
Ai cărțile cu tine
Direct de pe mobil, oriunde ești.