Fear and Other Uninvited Guests
de
citită de
Harriet Lerner
editura Harper Collins
3h 44m

Adăugă la wishlist
Ascultă gratuit

Dacă ți-a plăcut încearcă și
Despre
Fear and Other Uninvited Guests
carte
Bestselling author Harriet Lerner is at her provocative best in this examination of fear as the key motivating force in our lives.

Often unrecognised, fear and shame drive our choices and attitudes in ways that most of us never figure out. As Lerner explains, fear is not an amorphous unknown to be transcended or overcome but an emotion to be recognized, explored, decoded and embraced. Once we befriend fear, it can actually help us achieve calm, clarity and fundamental peace.

Lerner teaches us the best ways to deal with fear: to expect, allow, and accept its presence in our lives, to mindfully observe and attend to how it feels in our bodies and, ultimately to own it. We can become experts on our personal triggers of anxiety, learning when fear signals real danger and when it's best to plough through it because it comes with the territory of making necessary changes. The very worst thing we can do in the face of fear is to run from it or try to avoid it. Fear is not something to be conquered or eliminated––or even tackled, for that matter. Instead, we need to pay close attention to the message it is trying to convey.

Using her wonderfully rich and inviting therapeutic voice along with personal memories and examples drawn from her practice, Lerner gives fear its due. We needn't let anxiety, fear, and shame silence our authentic voice, close our hearts to the different voices of others, or stop us from acting with dignity, integrity and brio. We need to harness fear and put it in service to our best selves.
În acest moment nu există recenzii pentru această carte
Harriet Lerner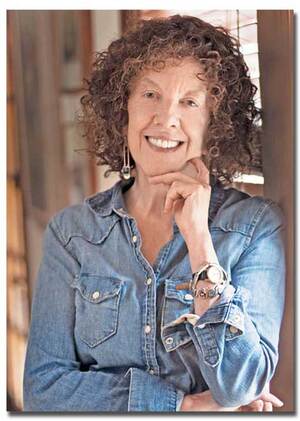 Harriet Lerner, Ph.D., is one of our nation's most loved and respected relationship experts. Renowned for her work on the psychology of women and family relationships, she served as a staff psychologist at the Menninger Clinic for more than two decades. A distinguished lecturer, workshop leader, and psychotherapist, she is the author of The Dance of Anger and other bestselling books. She is also, with her sister, an award-winning children's book writer. She and her husband are therapists in Lawrence, Kansas, and have two sons.
Încerci gratuit
în primele 7 zile. Întrerupi oricând.
Acces nelimitat
La mii de audiobooks & eBooks din catalogul Unlimited.
Asculți offline
Poți accesa cărțile și fără conexiune la internet.
Ajustezi viteza
Ascultă audiobooks în ritmul tău.
Naratori celebri
Testezi și alegi vocile care îți plac.
Ai cărțile cu tine
Direct de pe mobil, oriunde ești.