Flight Behavior
de
citită de
Barbara Kingsolver
editura Harper Collins
16h 56m

Adăugă la wishlist
Ascultă gratuit

Dacă ți-a plăcut încearcă și
Despre
Flight Behavior
carte
New York Times Bestseller
Indie Bestseller
Barnes & Noble Bestseller
National Bestseller
Amazon Best Book of the Month
Indie Next Pick

Best Book of the Year: New York Times Notable, Washington Post Notable, Amazon Editor's Choice, USA Today's Top Ten (#1), St. Louis Post-Dispatch, Kansas City Star

Prize-winning author: Pulitzer Prize Finalist, Dayton Literary Peace Prize (Richard C. Holbrooke Distinguished Achievement Award), Orange Prize for Fiction

Prize-winning Author: National Humanities Medal, Pulitzer Prize Finalist, Orange Prize for Fiction, Dayton Literary Peace Prize (Richard C. Holbrooke Distinguished Achievement Award)



"Kingsolver is a gifted magician of words."
—Time

The extraordinary New York Times bestselling author of The Lacuna (winner of the Orange Prize), The Poisonwood Bible (nominated for the Pulitzer Prize), and Animal, Vegetable, Miracle, Barbara Kingsolver returns with a truly stunning and unforgettable work.

Flight Behavior is a brilliant and suspenseful novel set in present day Appalachia; a breathtaking parable of catastrophe and denial that explores how the complexities we inevitably encounter in life lead us to believe in our particular chosen truths. Kingsolver's riveting story concerns a young wife and mother on a failing farm in rural Tennessee who experiences something she cannot explain, and how her discovery energizes various competing factions—religious leaders, climate scientists, environmentalists, politicians—trapping her in the center of the conflict and ultimately opening up her world.

Flight Behavior is arguably Kingsolver's most thrilling and accessible novel to date, and like so many other of her acclaimed works, represents contemporary American fiction at its finest.
În acest moment nu există recenzii pentru această carte
Barbara Kingsolver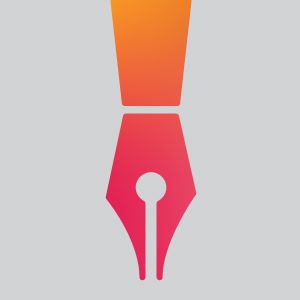 Încerci gratuit
în primele 7 zile. Întrerupi oricând.
Acces nelimitat
La mii de audiobooks & eBooks din catalogul Unlimited.
Asculți offline
Poți accesa cărțile și fără conexiune la internet.
Ajustezi viteza
Ascultă audiobooks în ritmul tău.
Naratori celebri
Testezi și alegi vocile care îți plac.
Ai cărțile cu tine
Direct de pe mobil, oriunde ești.