Have You Seen Me?
de
citită de
Cynthia Farrell
editura Harper Collins
9h 34m

Adăugă la wishlist
Ascultă gratuit

Dacă ți-a plăcut încearcă și
Despre
Have You Seen Me?
carte
From New York Times bestselling author Kate White comes a gripping novel about one woman's dangerous quest to recover lost memories someone would rather she never find.

The key to her missing memories could bring relief—or unlock her worst nightmares.

On a cold, rainy morning, finance journalist Ally Linden arrives soaked to the bone at her Manhattan office, only to find that she's forgotten her keycard. When her boss shows, he's shocked to see her—because, he explains, she hasn't worked there in five years.

Ally knows her name, but is having trouble coming up with much beyond that, though after a trip to the psychiatric ER, she begins to piece together important facts: she lives on the Upper West Side; she's now a freelance journalist; she's married to a terrific man named Hugh. More memories materialize and yet she still can't recall anything about the previous two days. Diagnosed as having experienced a dissociative state, she starts to wonder if it may have been triggered by something she saw.Could she have witnessed an accident—or worse—had something happened toher?

Desperate for answers, Ally tries to track where she spent the missing days, but every detail she unearths points to an explanation that's increasingly ominous, and it's clear someone wants to prevent her from learning where those forty-eight hours went. In order to uncover the truth, Ally must dig deep into the secrets of her past—and outsmart the person who seems determined to silence her.

Desperate to unearth answers, Ally focuses on figuring out where she spent the missing forty-eight hours. As ominous details of the two days pile up, so does the terrifying pressure: she must recover the time she lost before the time she has left runs out.

Featuring Kate White's signature twists and turns,Have You Seen Me?is a harrowing tale that will keep listeners guessing until its shocking ending.
În acest moment nu există recenzii pentru această carte
Kate White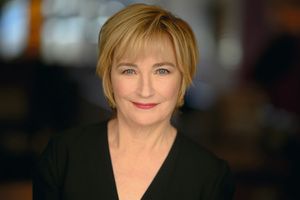 Kate Whiteis theNew York Timesbestselling author of eight standalone psychological thrillers, including Have You Seen Me? (2020) and the upcoming The Fiancée(June 2021),as well as eight Bailey Weggins mysteries, includingSuch a Perfect Wife, which was nominated for an International Thriller Writers Award. Kate, theformer editor-in-chief ofCosmopolitan,is also the author of several popular career books for women, includingI Shouldn't Be Telling You This: How to Ask for the Money, Snag the Promotion, and Create the Career You Deserveand Why Good Girls Don't Get Ahead, as well the editor of the Anthony and Agatha Award-nominatedThe Mystery Writers of America Cookbook.
Cynthia Farrell
Încerci gratuit
în primele 7 zile. Întrerupi oricând.
Acces nelimitat
La mii de audiobooks & eBooks din catalogul Unlimited.
Asculți offline
Poți accesa cărțile și fără conexiune la internet.
Ajustezi viteza
Ascultă audiobooks în ritmul tău.
Naratori celebri
Testezi și alegi vocile care îți plac.
Ai cărțile cu tine
Direct de pe mobil, oriunde ești.