How the Mighty Fall
de
citită de
Jim Collins
editura Harper Collins
4h 41m

Adăugă la wishlist
Ascultă gratuit

Dacă ți-a plăcut încearcă și
Despre
How the Mighty Fall
carte
"Whether you prevail or fail, endure or die, depends more on what you do to yourself than on what the world does to you."—Jim Collins

Decline can be avoided. Decline can be detected. Decline can be reversed.

Amid the desolate landscape of fallen great companies, Jim Collins began to wonder: How do the mighty fall? Can decline be detected early and avoided? How far can a company fall before the path toward doom becomes inevitable and unshakable? How can companies reverse course?

In How the Mighty Fall, Collins confronts these questions, offering leaders the well-founded hope that they can learn how to stave off decline and, if they find themselves falling, reverse their course.

By understanding the stages of decline, leaders can substantially reduce their chances of falling all the way to the bottom. As Collins' research emphasizes, some companies do indeed recover—in some cases, coming back even stronger. As long as you never get entirely knocked out of the game, hope always remains. The mighty can fall, but they can often rise again.
În acest moment nu există recenzii pentru această carte
Jim Collins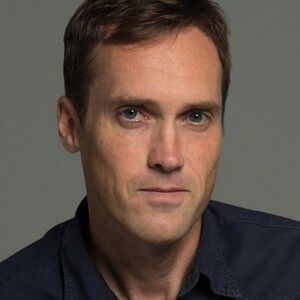 Jim Collinsis a student and teacher of what makes great companies tick, and a Socratic advisor to leaders in the business and social sectors. Having invested more than a quarter-century in rigorous research, he has authored or coauthored six books that have sold in total more than 10 million copies worldwide. They includeGood to Great,Built to Last,How the Mighty Fall, andGreat by Choice. Driven by a relentless curiosity, Jim began his research and teaching career on the faculty at the Stanford Graduate School of Business, where he received the Distinguished Teaching Award in 1992. In 1995, he founded a management laboratory in Boulder, Colorado. In addition to his work in the business sector, Jim has a passion for learning and teaching in the social sectors, including education, healthcare, government, faith-based organizations, social ventures, and cause-driven nonprofits. In 2012 and 2013, he had the honor to serve a two-year appointment as the Class of 1951 Chair for the Study of Leadership at the United States Military Academy at West Point. In 2017, Forbes selected Jim as one of the 100 Greatest Living Business Minds. Jim has been an avid rock climber for more than forty years and has completed single-day ascents of El Capitan and Half Dome in Yosemite Valley. Learn more about Jim and his concepts at his website, where you'll find articles, videos, and useful tools. jimcollins.com
Încerci gratuit
în primele 7 zile. Întrerupi oricând.
Acces nelimitat
La mii de audiobooks & eBooks din catalogul Unlimited.
Asculți offline
Poți accesa cărțile și fără conexiune la internet.
Ajustezi viteza
Ascultă audiobooks în ritmul tău.
Naratori celebri
Testezi și alegi vocile care îți plac.
Ai cărțile cu tine
Direct de pe mobil, oriunde ești.