In the Sanctuary of Outcasts
de
citită de
Taber Burns
editura Harper Collins
8h 32m

Adăugă la wishlist
Ascultă gratuit

Dacă ți-a plăcut încearcă și
Despre
In the Sanctuary of Outcasts
carte
Daddy is going to camp. That's what I told my children. A child psychologist suggested it. "Words like prison and jail conjure up dangerous images for children," she explained. But it wasn't camp . . .

Neil White, a journalist and magazine publisher, wanted the best for those he loved—nice cars, beautiful homes, luxurious clothes. He loaned money to family and friends, gave generously to his church, and invested in his community—but his bank account couldn't keep up. Soon White began moving money from one account to another to avoid bouncing checks. His world fell apart when the FBI discovered his scheme and a judge sentenced him to serve eighteen months in a federal prison.

But it was no ordinary prison. The beautiful, isolated colony in Carville, Louisiana, was also home to the last people in the continental United States disfigured by leprosy. Hidden away for decades, this small circle of outcasts had forged a tenacious, clandestine community, a fortress to repel the cruelty of the outside world. It is here, in a place rich with history, where the Mississippi River briefly runs north, amid an unlikely mix of leprosy patients, nuns, and criminals, that White's strange and compelling journey begins. He finds a new best friend in Ella Bounds, an eighty-year-old African American double amputee who had contracted leprosy as a child. She and the other secret people, along with a wacky troop of inmates, help White rediscover the value of simplicity, friendship, and gratitude.

Funny and poignant, In the Sanctuary of Outcasts is an uplifting memoir that reminds us all what matters most.
În acest moment nu există recenzii pentru această carte
Neil White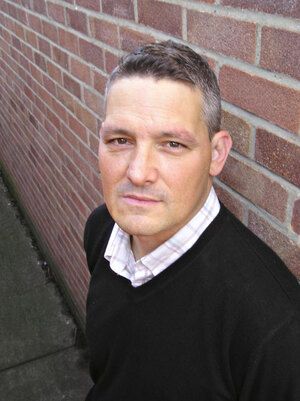 Neil White is the former publisher of New Orleans Magazine, Coast magazine, and Coast Business Journal. He lives in Oxford, Mississippi, where he owns a small publishing company. This is his first book.
Taber Burns
Încerci gratuit
în primele 7 zile. Întrerupi oricând.
Acces nelimitat
La mii de audiobooks & eBooks din catalogul Unlimited.
Asculți offline
Poți accesa cărțile și fără conexiune la internet.
Ajustezi viteza
Ascultă audiobooks în ritmul tău.
Naratori celebri
Testezi și alegi vocile care îți plac.
Ai cărțile cu tine
Direct de pe mobil, oriunde ești.