Liesl & Po
de
citită de
Jim Dale
editura Harper Collins
5h 55m

Adăugă la wishlist
Ascultă gratuit

Dacă ți-a plăcut încearcă și
Despre
Liesl & Po
carte
From New York Times bestselling author Lauren Oliver comes a luminous novel that glows with rare magic, ghostly wonders, and a true friendship that lights even the darkest of places. An E. B. White Read-Aloud Honor Book, it's perfect for fans of the author's other middle grade novels: The Spindlers and the Curiosity House series.

Liesl lives in a tiny attic bedroom, locked away by her cruel stepmother. Her only friends are the shadows and the mice—until one night a ghost named Po appears from the darkness.

That same evening, an alchemist's apprentice named Will makes an innocent mistake that has tremendous consequences for Liesl and Po, and it draws the three of them together on an extraordinary journey.
În acest moment nu există recenzii pentru această carte
Lauren Oliver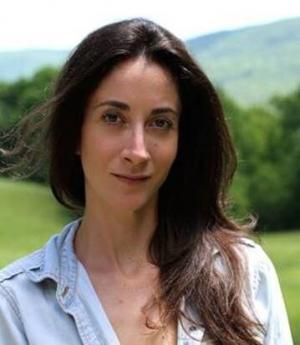 LaurenOliveris the cofounder of media and content development company Glasstown Entertainment, where she serves as the President of Production. She is also the New York Times bestselling author of the YA novels Replica, Vanishing Girls, Panic, and the Delirium trilogy: Delirium, Pandemonium, and Requiem, which have been translated into more than thirty languages. The film rights to both Replica andLauren's bestselling first novel, Before I Fall, were acquired by Awesomeness Films. Before I Fall was adapted into a major motion picture starring Zoey Deutch. It debuted at the Sundance Film Festival in 2017, garnering a wide release from Open Road Films that year. Oliver is a 2012 E. B. White Read-Aloud Award nominee for her middle-grade novelLiesl & Po, as well as author of the middle-grade fantasy novelThe Spindlers and The Curiosity House series, co-written with H.C. Chester.She has written one novel for adults, Rooms. Oliver co-founded Glasstown Entertainment with poet and author Lexa Hillyer. Since 2010, the company has developed and sold more than fifty-five novels for adults, young adults, and middle-grade readers. Some of its recent titles include the New York Times bestseller Everless, by Sara Holland; the critically acclaimed Bonfire, authored by the actress Krysten Ritter; and The Hunger by Alma Katsu, which received multiple starred reviews and was praised by Stephen King as "disturbing, hard to put down" and "not recommended…after dark." Oliver is a narrative consultant for Illumination Entertainment and is writing features and TV shows for a number of production companies and studios. Oliver received an academic scholarship to the University of Chicago, where she was elected Phi Beta Kappa. She received a Master of Fine Arts in Creative Writing from New York University. www.laurenoliverbooks.com.
Jim Dale
As "Best Children's Narrator," Jim Dale has won a record seven Audie Awards, including "Audio Book of the Year 2004," a Grammy® Award and four Grammy® nominations. As an actor he has won a Tony® Award, five Tony® nominations, four Drama Desk Awards, and four Outer Critics Awards. As a lyric writer, he received an Oscar® nomination for writing the song "Georgy Girl."
Încerci gratuit
în primele 7 zile. Întrerupi oricând.
Acces nelimitat
La mii de audiobooks & eBooks din catalogul Unlimited.
Asculți offline
Poți accesa cărțile și fără conexiune la internet.
Ajustezi viteza
Ascultă audiobooks în ritmul tău.
Naratori celebri
Testezi și alegi vocile care îți plac.
Ai cărțile cu tine
Direct de pe mobil, oriunde ești.