So Pretty It Hurts
de
citită de
Renee Raudman
editura Harper Collins
10h 36m

Adăugă la wishlist
Ascultă gratuit

Dacă ți-a plăcut încearcă și
Despre
So Pretty It Hurts
carte
From Kate White, theNew York Timesbestselling author ofthe Bailey Weggins mystery series and several standalone novels, comesSo Pretty It Hurts, fans of IfLooks Could Kill,Over Her Dead Body, andLethally Blondhave been waiting for.

Bailey Weggins, the sassy amateur sleuth and true-crime journalist, is in a good place. She's enjoying her regular gig atBuzz, a leading celebrity magazine, getting freelance work, and hoping her first book will garner attention. In the love department, she's finally back in the game with her recently-turned-exclusive boyfriend, Beau Regan.

When Beau heads out of town one early December weekend, Bailey accepts an invitation from her office friend Jessie to a music mogul's house in the country, hoping for a fun, relaxing getaway. But a weird tension settles over the houseguests—a glamorous crowd that includes the famously thin supermodel Devon Barr. An impending snowstorm only adds to the unease. So when Devon's lifeless body is found in her bed, Bailey immediately suspects foul play: she can't stop thinking of the day before, when a frightened Devon shivered in the woods and pleaded,"I have to get out of here. . . . It's not safe for me."

When Bailey starts to nose around, she finds herself a moving target—running closer to the truth and straight into danger. She's determined to find out who's responsible, but her investigation could provoke the killer into striking again…
În acest moment nu există recenzii pentru această carte
Kate White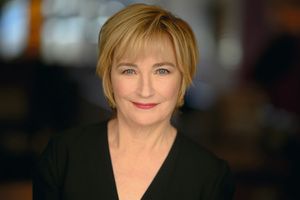 Kate Whiteis theNew York Timesbestselling author of eight standalone psychological thrillers, including Have You Seen Me? (2020) and the upcoming The Fiancée(June 2021),as well as eight Bailey Weggins mysteries, includingSuch a Perfect Wife, which was nominated for an International Thriller Writers Award. Kate, theformer editor-in-chief ofCosmopolitan,is also the author of several popular career books for women, includingI Shouldn't Be Telling You This: How to Ask for the Money, Snag the Promotion, and Create the Career You Deserveand Why Good Girls Don't Get Ahead, as well the editor of the Anthony and Agatha Award-nominatedThe Mystery Writers of America Cookbook.
Renee Raudman
Încerci gratuit
în primele 7 zile. Întrerupi oricând.
Acces nelimitat
La mii de audiobooks & eBooks din catalogul Unlimited.
Asculți offline
Poți accesa cărțile și fără conexiune la internet.
Ajustezi viteza
Ascultă audiobooks în ritmul tău.
Naratori celebri
Testezi și alegi vocile care îți plac.
Ai cărțile cu tine
Direct de pe mobil, oriunde ești.