The Art of Racing in the Rain
de
citită de
Christopher Evan Welch
editura Harper Collins
6h 56m

Adăugă la wishlist
Ascultă gratuit

Dacă ți-a plăcut încearcă și
Despre
The Art of Racing in the Rain
carte
NOW A MAJOR MOTION PICTURE FROM FOX 2000 STARRING MILO VENTIMIGLIA, AMANDA SEYFRIED, AND KEVIN COSTNER

MEET THE DOG

WHO WILL SHOW THE WORLD

HOW TO BE HUMAN

The New York Times bestselling novel from Garth Stein—a heart-wrenching but deeply funny and ultimately uplifting story of family, love, loyalty, and hope—a captivating look at the wonders and absurdities of human life . . . as only a dog could tell it.

"Splendid." —People

"The perfect book for anyone who knows that compassion isn't only for humans, and that the relationship between two souls who are meant for each other never really comes to an end. Every now and then I'm lucky enough to read a novel I can't stop thinking about: this is one of them." —Jodi Picoult

"It's impossible not to love Enzo." —Minneapolis Star Tribune

"This old soul of a dog has much to teach us about being human. I loved this book." —Sara Gruen
În acest moment nu există recenzii pentru această carte
Garth Stein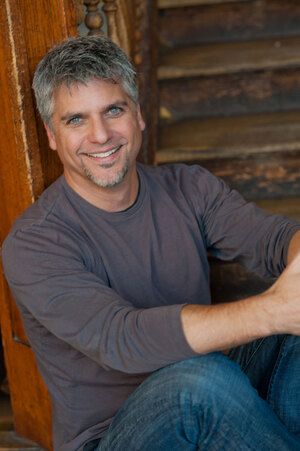 Garth Stein is the author of the international bestseller The Art of Racing in the Rain. He has written two other novels: How Evan Broke His Head and Other Secrets, which won a 2006 Pacific Northwest Booksellers Association Book Award, and Raven Stole the Moon. He has also written a full-length play, Brother Jones, which received its first production in Los Angeles in 2005, and was described as "brimming with intensity" by L.A. Weekly.
Christopher Evan Welch
Încerci gratuit
în primele 7 zile. Întrerupi oricând.
Acces nelimitat
La mii de audiobooks & eBooks din catalogul Unlimited.
Asculți offline
Poți accesa cărțile și fără conexiune la internet.
Ajustezi viteza
Ascultă audiobooks în ritmul tău.
Naratori celebri
Testezi și alegi vocile care îți plac.
Ai cărțile cu tine
Direct de pe mobil, oriunde ești.