The Dance of Anger
de
citită de
Harriet Lerner
editura Harper Collins
2h 58m

Adăugă la wishlist
Ascultă gratuit

Dacă ți-a plăcut încearcă și
Despre
The Dance of Anger
carte
The renowned classic and New York Times bestseller that has transformed the lives of millions of readers, dramatically changing how women and men view relationships.

Anger is something we feel. It exists for a reason and always deserves our respect and attention. We all have a right to everything we feel—and certainly our anger is no exception.

"Anger is a signal and one worth listening to," writes Dr. Harriet Lerner in her renowned classic that has transformed the lives of millions of readers. While anger deserves our attention and respect, women still learn to silence our anger, to deny it entirely, or to vent it in a way that leaves us feeling helpless and powerless. In this engaging and eminently wise book, Dr. Lerner teaches both women and men to identify the true sources of anger and to use it as a powerful vehicle for creating lasting change.

For decades, this book has helped millions of readers learn how to turn their anger into a constructive force for reshaping their lives. With a new introduction by the author,The Dance of Angeris ready to lead the next generation.
În acest moment nu există recenzii pentru această carte
Harriet Lerner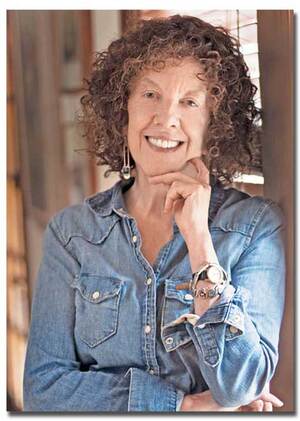 Harriet Lerner, Ph.D., is one of our nation's most loved and respected relationship experts. Renowned for her work on the psychology of women and family relationships, she served as a staff psychologist at the Menninger Clinic for more than two decades. A distinguished lecturer, workshop leader, and psychotherapist, she is the author of The Dance of Anger and other bestselling books. She is also, with her sister, an award-winning children's book writer. She and her husband are therapists in Lawrence, Kansas, and have two sons.
Încerci gratuit
în primele 7 zile. Întrerupi oricând.
Acces nelimitat
La mii de audiobooks & eBooks din catalogul Unlimited.
Asculți offline
Poți accesa cărțile și fără conexiune la internet.
Ajustezi viteza
Ascultă audiobooks în ritmul tău.
Naratori celebri
Testezi și alegi vocile care îți plac.
Ai cărțile cu tine
Direct de pe mobil, oriunde ești.