The Dance of Connection
de
citită de
Harriet Lerner
editura Harper Collins
4h 39m

Adăugă la wishlist
Ascultă gratuit

Dacă ți-a plăcut încearcă și
Despre
The Dance of Connection
carte
Bestselling author Harriet Lerner focuses on the challenge and the importance of being able to express one's "authentic voice" in intimate relationships.The key problem in relationships, particularly over time, is that people begin to lose their voice. Despite decades of assertiveness training and lots of good advice about communicating with clarity, timing, and tact, women and men find that their greatest complaints in marriage and other intimate relationships are that they are not being heard, that they cannot affect the other person, that fights go nowhere, that conflict brings only pain. Although an intimate, long-term relationship offers the greatest possibilities for knowing the other person and being known, these relationships are also fertile ground for silence and frustration when it comes to articulating a true self. And yet giving voice to this self is at the center of having both a relationship and a self. Much as she did in THE MOTHER DANCE, Lerner will approach this rich subject with tales from her personal life and clinical work, inspiring and teaching readers to speak their own truths to the most important people in their lives.
În acest moment nu există recenzii pentru această carte
Harriet Lerner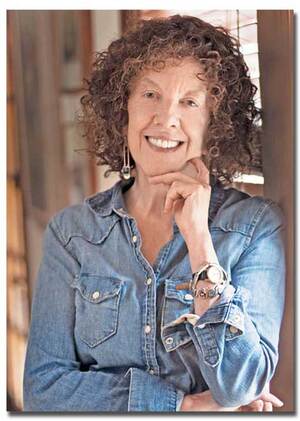 Harriet Lerner, Ph.D., is one of our nation's most loved and respected relationship experts. Renowned for her work on the psychology of women and family relationships, she served as a staff psychologist at the Menninger Clinic for more than two decades. A distinguished lecturer, workshop leader, and psychotherapist, she is the author of The Dance of Anger and other bestselling books. She is also, with her sister, an award-winning children's book writer. She and her husband are therapists in Lawrence, Kansas, and have two sons.
Încerci gratuit
în primele 7 zile. Întrerupi oricând.
Acces nelimitat
La mii de audiobooks & eBooks din catalogul Unlimited.
Asculți offline
Poți accesa cărțile și fără conexiune la internet.
Ajustezi viteza
Ascultă audiobooks în ritmul tău.
Naratori celebri
Testezi și alegi vocile care îți plac.
Ai cărțile cu tine
Direct de pe mobil, oriunde ești.