The Dance of Intimacy
de
citită de
Harriet Lerner
editura Harper Collins
2h 52m

Adăugă la wishlist
Ascultă gratuit

Dacă ți-a plăcut încearcă și
Despre
The Dance of Intimacy
carte
The Dance of Intimacy takes a careful look at relationships where intimacy is most challenged by too much emotional distance, too much intensity, or simply too much pain. In clear, direct and dramatic terms, Dr. Lerner illustrates how we can move differently in these relationships -- be they with a distant or unfaithful spouse, a depressed sister, a difficult mother, an alcoholic father, an uncommitted lover, a dying parent, or an estranged family member.And she teaches us about "the differences that make a difference" -- the changes we can make in one or two significant relationships that will affect our capacity for intimacy and selfhood for a lifetime.

The Dance of Intimacy offers no "quick fix" for the human dilemma that we all confront. Instead, Dr. Lerner offers us the most solid, respectful, and helpful insights on intimate relationships that both men and women may ever encounter. Picking up where the best-selling The Dance of Anger left off, Dr. Lerner redefines the meaning of intimacy for today, and shows how good relationships can be strengthened and difficult ones healed.
În acest moment nu există recenzii pentru această carte
Harriet Lerner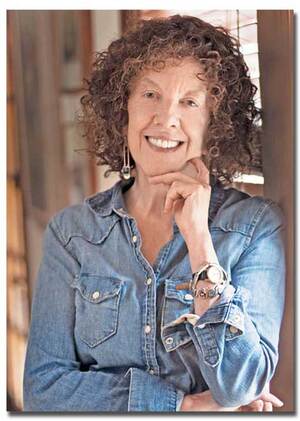 Harriet Lerner, Ph.D., is one of our nation's most loved and respected relationship experts. Renowned for her work on the psychology of women and family relationships, she served as a staff psychologist at the Menninger Clinic for more than two decades. A distinguished lecturer, workshop leader, and psychotherapist, she is the author of The Dance of Anger and other bestselling books. She is also, with her sister, an award-winning children's book writer. She and her husband are therapists in Lawrence, Kansas, and have two sons.
Încerci gratuit
în primele 7 zile. Întrerupi oricând.
Acces nelimitat
La mii de audiobooks & eBooks din catalogul Unlimited.
Asculți offline
Poți accesa cărțile și fără conexiune la internet.
Ajustezi viteza
Ascultă audiobooks în ritmul tău.
Naratori celebri
Testezi și alegi vocile care îți plac.
Ai cărțile cu tine
Direct de pe mobil, oriunde ești.