The Grand Tour
de
citită de
Fenella Woolgar

Adăugă la wishlist
Ascultă gratuit

Dacă ți-a plăcut încearcă și
Despre
The Grand Tour
carte
Unpublished for 90 years, Agatha Christie's extensive and evocative letters from her year-long round-the-world trip to South Africa, Australia, New Zealand, Canada and America as part of the British trade mission for the famous 1924 Empire Exhibition.



In 1922 Agatha Christie set sail on a 10-month voyage around the British Empire with her husband as part of a trade mission to promote the forthcoming British Empire Exhibition. Leaving her two-year-old daughter behind with her sister, Agatha set sail at the end of January and did not return until December, but she kept up a detailed weekly correspondence with her mother, describing in detail the exotic places and people she encountered as the mission travelled through South Africa, Australia, New Zealand, Hawaii and Canada.


The extensive and previously unpublished letters are accompanied by some of the original letters collected by Agatha on her trip.


Edited and introduced by Agatha Christie's grandson, Matthew Prichard, this unique travelogue reveals a new side to Agatha Christie, demonstrating how her appetite for exotic plots and locations for her books began with this eye-opening trip, which took place just after only her second novel had been published (the first leg of the tour to South Africa is very clearly the inspiration for the book she wrote immediately afterwards, The Man in the Brown Suit). The letters are full of tales of seasickness and sunburn, motor trips and surf boarding, and encounters with welcoming locals and overbearing Colonials.


The Grand Tour is a book steeped in history, sure to fascinate anyone interested in the lost world of the 1920s. Coming from the pen of Britain's biggest literary export and the world's most widely translated author, it is also a fitting tribute to Agatha Christie and is sure to fascinate her legions of worldwide fans.
În acest moment nu există recenzii pentru această carte
Agatha Christie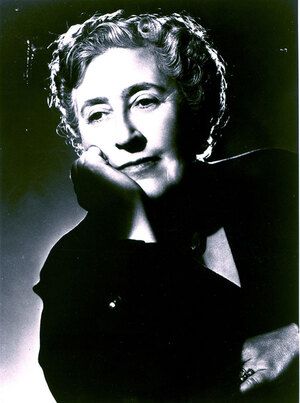 Agatha Christie is known throughout the world as the Queen of Crime. Her books have sold over a billion copies in English with another billion in over 70 foreign languages. She is the most widely published author of all time and in any language, outsold only by the Bible and Shakespeare. She is the author of 80 crime novels and short story collections, 20 plays, and six novels written under the name of Mary Westmacott.
Fenella Woolgar
Încerci gratuit
în primele 7 zile. Întrerupi oricând.
Acces nelimitat
La mii de audiobooks & eBooks din catalogul Unlimited.
Asculți offline
Poți accesa cărțile și fără conexiune la internet.
Ajustezi viteza
Ascultă audiobooks în ritmul tău.
Naratori celebri
Testezi și alegi vocile care îți plac.
Ai cărțile cu tine
Direct de pe mobil, oriunde ești.