The Island Villa
de
citită de
Imogen Church
editura Harlequin Audio
13h 56m

Adăugă la wishlist
Ascultă gratuit

Dacă ți-a plăcut încearcă și
Despre
The Island Villa
carte
"The perfect summer novel—sharp, smart and so much fun!"—Viola Shipman,USA TODAYbestselling author

A messy family drama and asteamylittle romance unfold under the Mediterranean sun for the perfect summer escape…

Celebrated romance author Catherine Swift has topped the bestseller lists for decades, though her personal story hasn't been quite so successful. Three failed marriages have left her relationship with her daughters strained, but that's about to be rectified. Engaged yet again,Catherine is counting onthiswedding to be what finally brings them together as a family, and she'll do whatever it takes to make that happen.

Adeline doesn't know what's worse—that her mother is getting married afourthtime, or that she's being guilted into witnessing the train wreck at Catherine's luxury villa in Corfu. It brings backthe pain of her parents' split, of her mother's infidelity andthe baby that was the result.Not that she blames her half sister, Cassie, but then she's never made an effort to know her, either.

Cassie, on the other hand, is thrilled by her mother's news and admiresCatherine's resilience.She's equally excited about meeting the mystery groom, and at the prospect of spending her summer in Corfu, where she can process a secret of her own she's been keeping from everyone.

As Cassie and Adeline arrive on the island, they each have very different expectations of what this week will bring—they haven't been entirely honest with their mother about their lives, either—but in the lead-up to the wedding, all will be revealed, for better or worse.
În acest moment nu există recenzii pentru această carte
Sarah Morgan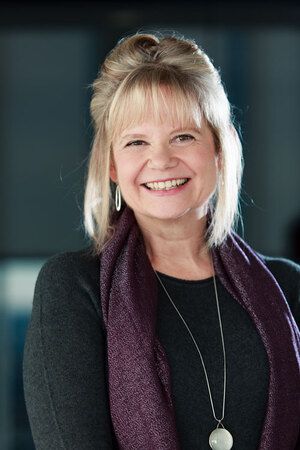 Sarah Morgan is a USA Today and Sunday Times bestselling author of contemporary romance and women's fiction. She has sold more than 21 million copies of her books and her trademark humour and warmth have gained her fans across the globe. Sarah lives with her family near London, England, where the rain frequently keeps her trapped in her office. Visit her at www.sarahmorgan.com
Imogen Church
Încerci gratuit
în primele 7 zile. Întrerupi oricând.
Acces nelimitat
La mii de audiobooks & eBooks din catalogul Unlimited.
Asculți offline
Poți accesa cărțile și fără conexiune la internet.
Ajustezi viteza
Ascultă audiobooks în ritmul tău.
Naratori celebri
Testezi și alegi vocile care îți plac.
Ai cărțile cu tine
Direct de pe mobil, oriunde ești.