The Manny
de
citită de
Karen Ziemba
editura Harper Collins
11h 44m

Adăugă la wishlist
Ascultă gratuit

Dacă ți-a plăcut încearcă și
Despre
The Manny
carte
What's a Park Avenue working mom to do when her troubled son desperately needs a male role model? If she's like the gutsy heroine of Holly Peterson's astute new comedy of manners, she does what every other woman on the block does. She hires a manny.

A middle-class girl from Middle America, Jamie Whitfield isn't "one of them" but she lives in "the Grid," the wealthiest acre of real estate in Manhattan. And she has most everything they have—a sprawling, new apartment, full-time help, as well as her very own detached attorney husband. What she doesn't have, is a full-time father figure for their struggling nine-year-old son, Dylan. Enter The Manny. At first the idea of paying a man to provide a role model for Dylan sounds crazy. But Peter Bailey is calm, cool, competent and so charmingly down-to-earth, he's irresistible. And with her career as a news producer in overdrive, and her husband locked in his study, Jamie is in serious need of some grounding. But will the new manny in her life put the ground back beneath her feet, or sweep her off them?
În acest moment nu există recenzii pentru această carte
Holly Peterson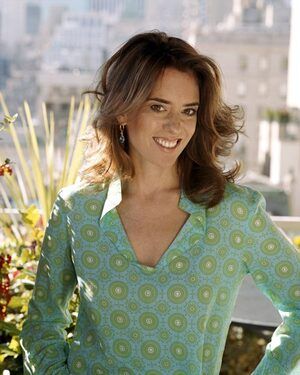 Holly Peterson is the author the May 2017 social satire fiction release, It Happens in the Hamptons. In 2016, she curated an outdoor cooking book, Assouline's Smoke and Fire: Recipes and Menus for Outdoor Entertaining. In 2014, she published The Idea of Him and of the New York Times bestseller The Manny in 2007. She was a Contributing Editor for Newsweek, an Editor-at-Large for Talk magazine and an Emmy Award-winning Producer for ABC News, where she spent more than a decade covering everthing from trials of the century to global politics. Her writing has been published in the New York Times, Newsweek, Town and Country, The Daily Beast, Vogue, Harper's Bazaar, Elle Decor, Departures and numerous other publications.
Karen Ziemba
Încerci gratuit
în primele 7 zile. Întrerupi oricând.
Acces nelimitat
La mii de audiobooks & eBooks din catalogul Unlimited.
Asculți offline
Poți accesa cărțile și fără conexiune la internet.
Ajustezi viteza
Ascultă audiobooks în ritmul tău.
Naratori celebri
Testezi și alegi vocile care îți plac.
Ai cărțile cu tine
Direct de pe mobil, oriunde ești.