The Night Eternal
de
citită de
Daniel Oreskes
editura Harper Collins
13h 53m

Adăugă la wishlist
Ascultă gratuit

Dacă ți-a plăcut încearcă și
Despre
The Night Eternal
carte
"The most credible and frightening of all the vampire books of the past decade."
—San Francisco Chronicle

"Bram Stoker meets Stephen King meets Michael Crichton. It just doesn't get much better than this."
—Nelson DeMille

The stunning New York Times bestselling vampire saga that author Dan Simmons (Drood, The Terror) calls, "an unholy spawn of I Am Legend out of 'Salem's Lot," concludes with The Night Eternal. The magnificent, if monstrously warped brainchild of cinematic horror master Guillermo del Toro (Pan's Labyrinth, Hellboy) and Chuck Hogan—whose novel Prince of Thieves, was praised as, "one of the 10 best books of the year" by Stephen King—The Night Eternal begins where The Strain and The Fall left off: with the last remnants of humankind enslaved by the vampire masters in a world forever shrouded by nuclear winter. Still, a small band of the living fights on in the shadows, in the final book of the ingenious dark fantasy trilogy that Newsweek says is, "good enough to make us break that vow to swear off vampire stories."
În acest moment nu există recenzii pentru această carte
Guillermo del Toro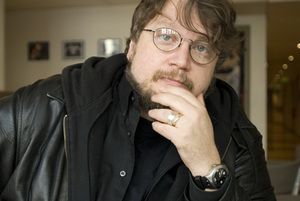 Guillermo del Toro is an Academy Award®–winning film director as well as a screenwriter, producer, and New York Times bestselling novelist. He is best known for his foreign fantasy films, especially Pan's Labyrinth, and American mainstream movies like The Shape of Water. Del Toro has published multiple bestselling adult novels with HarperCollins, including The Strain, which was adapted into a TV series by FX, and he is the creator of Trollhunters, Netflix's most-watched children's series.
Chuck Hogan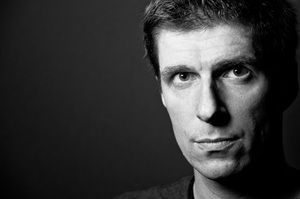 Chuck Hogan is the author of several acclaimed novels, including Devils in Exile and Prince of Thieves, which won the 2005 Hammett Award , was called one of the ten best novels of the year by Stephen King, and was the basis of the motion picture The Town. Chuck Hogan es autor de varias aclamadas novelas, entre las cuales se encuentra Prince of Thieves que ganó el Hammett Award 2005 y que fue considerada una de las diez mejores novelas del año por Stephen King.
Daniel Oreskes
Încerci gratuit
în primele 7 zile. Întrerupi oricând.
Acces nelimitat
La mii de audiobooks & eBooks din catalogul Unlimited.
Asculți offline
Poți accesa cărțile și fără conexiune la internet.
Ajustezi viteza
Ascultă audiobooks în ritmul tău.
Naratori celebri
Testezi și alegi vocile care îți plac.
Ai cărțile cu tine
Direct de pe mobil, oriunde ești.