The Secret Code of Success
de
citită de
Jack Canfield, Noah St. John
editura Harper Collins
5h 47m

Adăugă la wishlist
Ascultă gratuit

Dacă ți-a plăcut încearcă și
Despre
The Secret Code of Success
carte
Americans spend more than $11 billion a year on self-help products—everything from books to diet pills to career coaches to seminars. So why—with all this time, money, and energy being spent—are so few people living the life they really want? Why are millions of smart, talented, motivated people still going through life with one foot on the brake?

Here's the real Secret: You don't need any more how-to-succeed information to reach your full potential.

The problem isn't lack of motivation or lack of information. The real problem is that most people focus on the "how-to" aspects of success taught by traditional self-help programs, without coming to terms with what productivity expert Noah St. John calls your "head trash"—the subconscious, emotional roadblocks that prevent people from acting on their real hopes, dreams, and ambitions. In this groundbreaking book, based on work with thousands of clients around the world, Noah St. John has created a remarkable, step-by-step approach that helps you achieve long-term happiness, success, and wealth. In The Secret Code of Success, you will learn how to:

Eliminate the causes of self-sabotage and fear of success



Allow yourself to make more money



Remove stress while dramatically increasing personal productivity



Improve relationships with coworkers, family, and friends



Experience enhanced feelings of happiness, connection, and love



The Secret Code of Success shows that, when it comes to success, the conscious mind is exactly the wrong place to start. It's only when we first conquer the self-sabotage of our subconscious (which accounts for 90 percent of our behavior) that we can truly begin to enjoy a life filled with success. This insight is at the core of The Secret Code of Success and leads to Noah's revolutionary 7-step method for eliminating these psychological obstacles. True financial freedom and personal success is possible at last!

The Secret Code of Success shows you how to get your foot off the brake and start living the life you deserve.
În acest moment nu există recenzii pentru această carte
Noah St. John
Noah St. John, Ph.D., is founder and CEO of SuccessClinic.com, an international success training company, and host of WealthyFunTV. People and organizations in more than forty countries are using his breakthrough methods to get rid of their "head trash" and enjoy more control, freedom, and abundance in their lives and careers. He is the author of Permission to Succeed and The Great Little Book of Afformations, which have been translated into four languages. He has appeared on CNN, ABC, NBC, CBS, and Fox News, and been featured in Parade, Woman's Day, Modern Bride, Los Angeles Business Journal, the Chicago Sun-Times, the Washington Post, InStyle magazine, and Selling Power.
Jack Canfield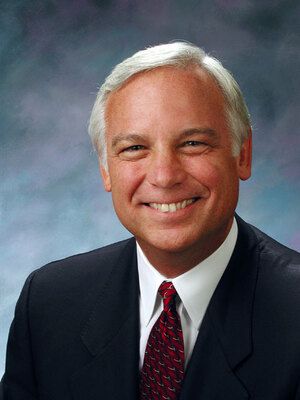 Jack Canfield has sold more than 80 million books worldwide under the Chicken Soup for the Soul brand. He holds the Guinness Book World Record for having seven books simultaneously on the New York Times bestseller list.
Încerci gratuit
în primele 7 zile. Întrerupi oricând.
Acces nelimitat
La mii de audiobooks & eBooks din catalogul Unlimited.
Asculți offline
Poți accesa cărțile și fără conexiune la internet.
Ajustezi viteza
Ascultă audiobooks în ritmul tău.
Naratori celebri
Testezi și alegi vocile care îți plac.
Ai cărțile cu tine
Direct de pe mobil, oriunde ești.