The Stolen Lady
de
citită de
Lisa Flanagan, Paul Woodson, Caroline Hewitt
editura Harper Collins
13h 8m

Adăugă la wishlist
Ascultă gratuit

Dacă ți-a plăcut încearcă și
Despre
The Stolen Lady
carte
From the acclaimed author ofThe Night Portraitcomes a stunning historical novel about two women, separated by five hundred years, who each hide Leonardo da Vinci'sMona Lisa—with unintended consequences.



France, 1939

At the dawn of World War II, Anne Guichard, a young archivist employed at the Louvre, arrives home to find her brother missing. While she works to discover his whereabouts, refugees begin flooding into Paris and German artillery fire rattles the city. Once they reach the city, the Nazis will stop at nothing to get their hands on the Louvre's art collection. Anne is quickly sent to the Castle of Chambord, where the Louvre's most precious artworks—including theMona Lisa—are being transferred to ensure their safety. With the Germans hard on their heels, Anne frantically moves theMona Lisaand other treasures again and again in an elaborate game of hide and seek. As the threat to the masterpieces and her life grows closer, Anne also begins to learn the truth about her brother and the role he plays in this dangerous game.

Florence, 1479

House servant Bellina Sardi's future seems fixed when she accompanies her newly married mistress, Lisa Gherardini, to her home across the Arno. Lisa's husband, a prosperous silk merchant, is aligned with the powerful Medici, his home filled with luxuries and treasures. But soon, Bellina finds herself bewitched by a charismatic monk who has urged Florentines to rise up against the Medici and to empty their homes of the riches and jewels her new employer prizes. When Master Leonardo da Vinci is commissioned to paint a portrait of Lisa, Bellina finds herself tasked with hiding an impossible secret.

When art and war collide, Leonardo da Vinci, his beautiful subject Lisa, and the portrait find themselves in the crosshairs of history.
În acest moment nu există recenzii pentru această carte
Laura Morelli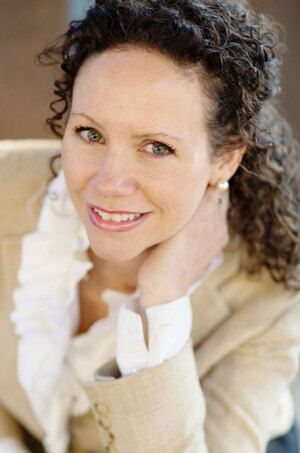 Laura Morelli holds a PhD in art history from Yale University and has taught at the college level in the United States and in Italy. She is a TED-Ed educator and a columnist for National Geographic Traveler and Italy Magazine. Her debut novel, The Gondola Maker, garnered IPPY and Benjamin Franklin awards.
Lisa Flanagan
Paul Woodson
Caroline Hewitt
Încerci gratuit
în primele 7 zile. Întrerupi oricând.
Acces nelimitat
La mii de audiobooks & eBooks din catalogul Unlimited.
Asculți offline
Poți accesa cărțile și fără conexiune la internet.
Ajustezi viteza
Ascultă audiobooks în ritmul tău.
Naratori celebri
Testezi și alegi vocile care îți plac.
Ai cărțile cu tine
Direct de pe mobil, oriunde ești.