They Do It with Mirrors
de
citită de
Emilia Fox
editura Harper Collins
6h 35m

Adăugă la wishlist
Ascultă gratuit

Dacă ți-a plăcut încearcă și
Despre
They Do It with Mirrors
carte
In Agatha Christie's They Do It with Mirrors, the indomitable Miss Marple investigates some rather deadly doings at a rehabilitation center for delinquents.

Miss Marple senses danger when she visits a friend living in Stoneygates, a rehabilitation center for delinquents. Her fears are confirmed when someone shoots at the administrator. Although he is not injured, a mysterious visitor is less fortunate—shot dead simultaneously in another part of the building.

Pure coincidence? Miss Marple thinks not, and must use all her cunning to solve the riddle of the stranger's visit … and his murder.
În acest moment nu există recenzii pentru această carte
Agatha Christie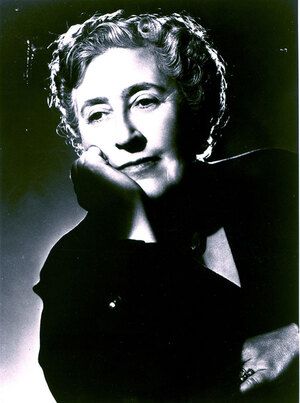 Agatha Christie is known throughout the world as the Queen of Crime. Her books have sold over a billion copies in English with another billion in over 70 foreign languages. She is the most widely published author of all time and in any language, outsold only by the Bible and Shakespeare. She is the author of 80 crime novels and short story collections, 20 plays, and six novels written under the name of Mary Westmacott.
Emilia Fox
Încerci gratuit
în primele 7 zile. Întrerupi oricând.
Acces nelimitat
La mii de audiobooks & eBooks din catalogul Unlimited.
Asculți offline
Poți accesa cărțile și fără conexiune la internet.
Ajustezi viteza
Ascultă audiobooks în ritmul tău.
Naratori celebri
Testezi și alegi vocile care îți plac.
Ai cărțile cu tine
Direct de pe mobil, oriunde ești.