To the Power of Three
de
citită de
Linda Emond
editura Harper Collins
6h 15m

Adăugă la wishlist
Ascultă gratuit

Dacă ți-a plăcut încearcă și
Despre
To the Power of Three
carte
"Powerful….A gripping tale that is a mystery only in the same sense as To Kill a Mockingbird was….Brilliant, insightful, moving."
—Chicago Sun-Times

There are excellent reasons why New York Times bestselling author Laura Lippman has won the Edgar®, Agatha, Anthony, Nero Wolfe, and every other major award the mystery genre has to offer. To the Power of Three is just one of those reasons. Lippman's brilliant and disturbing tale of three inseparable high school girlfriends in an affluent Baltimore suburb who share dark secrets literally until death, To the Power of Three is this "writing powerhouse" (USA Today), who has "exploded the boundaries of the mystery genre to become one of the most significant social realists of our time" (Madison Smartt Bell) operating at the very top of her game. Not merely crime fiction, but fiction that gets to the deep psychological, emotional, and human roots of a terrible crime, Lippman's novel is one that will not be easily forgotten—a must read for fans of Kate Atkinson, Tana French, Jodi Picoult, and Harlan Coben
În acest moment nu există recenzii pentru această carte
Laura Lippman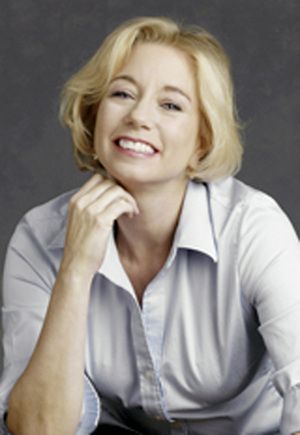 Laura Lippman was a reporter for twenty years, including twelve years at the Baltimore Sun. Her novels have won almost every prize given for crime fiction in the United States, including the Edgar, Anthony, Nero Wolfe and Agatha awards. She lives in Baltimore with her husband, the writer David Simon who created hit TV series The Wire and Homicide: Life on the Street.
Linda Emond
Linda Emond's credits include The Sopranos, all four Law & Orders, and American Experience: John & Abigail Adams. On Broadway: 1776 and Life x 3 (Tony® nomination, Outer Critics Circle Award). Off-Broadway appearances include Tony Kushner's Homebody/Kabul (Lucille Lortel Award, Obie Award).
Încerci gratuit
în primele 7 zile. Întrerupi oricând.
Acces nelimitat
La mii de audiobooks & eBooks din catalogul Unlimited.
Asculți offline
Poți accesa cărțile și fără conexiune la internet.
Ajustezi viteza
Ascultă audiobooks în ritmul tău.
Naratori celebri
Testezi și alegi vocile care îți plac.
Ai cărțile cu tine
Direct de pe mobil, oriunde ești.