What the Dead Know
de
citită de
Linda Emond
editura Harper Collins
10h 42m

Adăugă la wishlist
Ascultă gratuit

Dacă ți-a plăcut încearcă și
Despre
What the Dead Know
carte
Thirty years ago two sisters disappeared from a shopping mall. Their bodies were never found and those familiar with the case have always been tortured by these questions: How do you kidnap two girls? Who'or what'could have lured the two sisters away from a busy mall on a Saturday afternoon without leaving behind a single clue or witness?

Now a clearly disoriented woman involved in a rush-hour hit-and-run claims to be the younger of the long-gone Bethany sisters. But her involuntary admission and subsequent attempt to stonewall investigators only deepens the mystery. Where has she been, why has she waited so long to come forward? Could her abductor truly be a beloved Baltimore cop? There isn't a shred of evidence to support her story, and every lead she gives the police seems to be another dead-end'a dying, incoherent man, a razed house, a missing grave, and a family that disintegrated long ago, torn apart not only by the crime but by the fissures the tragedy revealed in what appeared to be the perfect household.

In a story that moves back and forth across the decades, there is only one person who dares to be skeptical of a woman who wants to claim the identity of one Bethany sister without revealing the fate of the other. Will he be able to discover the truth?
În acest moment nu există recenzii pentru această carte
Laura Lippman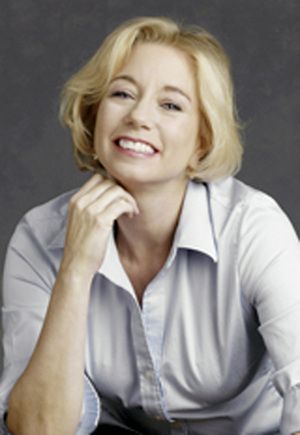 Laura Lippman was a reporter for twenty years, including twelve years at the Baltimore Sun. Her novels have won almost every prize given for crime fiction in the United States, including the Edgar, Anthony, Nero Wolfe and Agatha awards. She lives in Baltimore with her husband, the writer David Simon who created hit TV series The Wire and Homicide: Life on the Street.
Linda Emond
Linda Emond's credits include The Sopranos, all four Law & Orders, and American Experience: John & Abigail Adams. On Broadway: 1776 and Life x 3 (Tony® nomination, Outer Critics Circle Award). Off-Broadway appearances include Tony Kushner's Homebody/Kabul (Lucille Lortel Award, Obie Award).
Încerci gratuit
în primele 7 zile. Întrerupi oricând.
Acces nelimitat
La mii de audiobooks & eBooks din catalogul Unlimited.
Asculți offline
Poți accesa cărțile și fără conexiune la internet.
Ajustezi viteza
Ascultă audiobooks în ritmul tău.
Naratori celebri
Testezi și alegi vocile care îți plac.
Ai cărțile cu tine
Direct de pe mobil, oriunde ești.