Where The Heart Leads
de
citită de
Charlotte Parry
editura Harper Collins
6h 29m

Adăugă la wishlist
Ascultă gratuit

Dacă ți-a plăcut încearcă și
Despre
Where The Heart Leads
carte
Wealthy Cynster connection Penelope Ashford has devoted herself not to making a perfect society match, but to rescuing young orphans from London's streets. But when her charges start disappearing, she turns to attractive Barnaby Adair for help. A deadly avenger in an elegant guise, Barnaby has solved crimes before, and can go where few others in society can.

Barnaby finds Penelope's combination of beauty and brains irresistible. Together, they work to unravel the mystery of the missing children, uncovering a trail that leads them to the upper echelons of society. Soon, they face an enemy all too ready to destroy all they hold dear, including their newfound understanding of love . . . and the intrigues of the human heart.
În acest moment nu există recenzii pentru această carte
Stephanie Laurens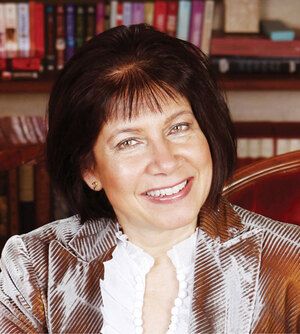 New York Times bestselling author Stephanie Laurens originally began writing as an escape from the dry world of professional science. Her hobby quickly became a career; she has been writing historical romance novels for more than 20 years. Currently living outside Melbourne, Australia with her husband and two cats, she spends most of her days writing new stories in her signature 'Errol Flynn meets Jane Austen" style. Visit her online at www.stephanielaurens.com.
Charlotte Parry
Încerci gratuit
în primele 7 zile. Întrerupi oricând.
Acces nelimitat
La mii de audiobooks & eBooks din catalogul Unlimited.
Asculți offline
Poți accesa cărțile și fără conexiune la internet.
Ajustezi viteza
Ascultă audiobooks în ritmul tău.
Naratori celebri
Testezi și alegi vocile care îți plac.
Ai cărțile cu tine
Direct de pe mobil, oriunde ești.